Is Real-Time Visibility Important in Supply Chain?
---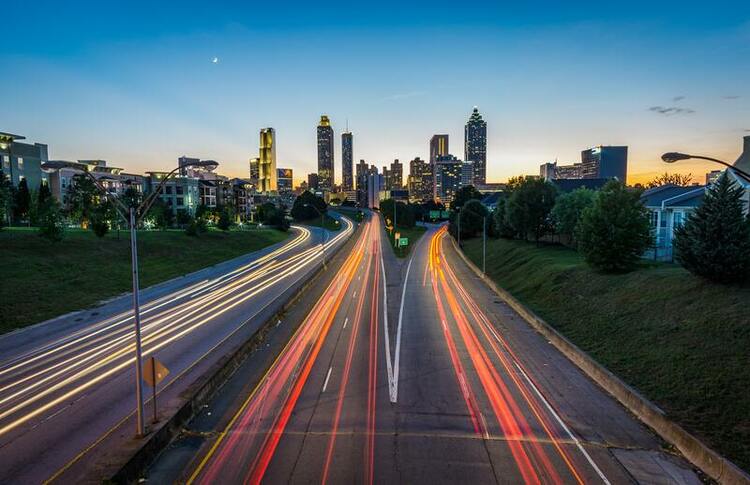 Supply chain transparency means being able to track your shipment while it's in transit. This provides an overview of inventory and delivery operations. In the long run, customer satisfaction is improved and shipping costs are reduced. This happens through more efficient inventory management, updates on operations as they happen, preventing problems along the way and even reducing unforeseen risks.
The digital transformation of logistics processes completely changes the dynamics in the field of transport. There are tools that allow real-time observation of shipping operations, while centralizing all the necessary information in one place, easy to access, whether from a laptop or mobile phone.
What is real-time visibility?
Why is supply chain visibility important?
What are the real benefits of real-time supply chain visibility?
1. What is real-time visibility?
As the name suggests, real-time visibility means that you have access to live information to monitor the shipment of goods and the location of the shipment at any time. This gives you absolute control over the entire process.
With the help of the increased level of transparency, you have the opportunity to solve any problem on the spot, thus saving your transport budget and improving the performance of your operations. When technology is involved in supply chain management, preventing delays in transportation processes is much easier.
2.Why is supply chain visibility important?
Potrivit unui sondaj realizat de IndustryWeek, în 2020, 75% dintre companiile din domeniu au raportat întreruperi în lanțurile lor de aprovizionare în mijlocul crizei provocate de pandemie. În plus, 44% nu au avut o strategie pregătită pentru a rezolva această problemă.
In such situations it is important to be aware of what is happening in your supply chain at all times. It is vital to be able to adapt and fix challenges that arise unexpectedly and make decisions in the moment. This is where real-time supply chain visibility comes in.
All that being said, it's easy to see why this transparency has become a necessity these days. Better management of as many factors as possible that influence shipping processes can give you a competitive advantage, with concrete benefits brought directly:
Ability to predict delays and proactively plan,
Receive constant updates on shipment status,
Reducing costs and the volume of administrative tasks,
Increasing profitability by reducing time spent on the road,
Improving documentation operations and information flow.
3. Care sunt beneficiile concrete aduse de vizibilitatea în timp real în lanțul de aprovizionare?
To better understand what advantages increased transparency can bring to your business, let's look at the challenges faced by companies that lack it:
1.Loss of customers
The number of existing customers who stop doing business with a particular company is a metric counted by many businesses because it's a way to measure success in general.
Lack of real-time visibility can result in the loss of a large number of customers, as they expect to receive accurate information about the orders they are waiting for, in addition to the on-time delivery that has become the standard.
2. Inaccurate setting of reference parameters
In order to be able to measure the performance of delivery operations and to prepare future strategies, some accurate performance indicators are necessary. Without visibility and transparency, measurement inaccuracies can feed into long-term planning.
An imprecise strategy can lead to wasted resources and even loss of profit to some extent. In addition, the lack of visibility can complicate the management of logistics with other external partners, due to the fact that there is no overview of the frequency of delivery delays and their causes or productivity levels.
3.Delay of deliveries
The inability to track shipments in transit can lead to confusion and chaos. Without accurate data about the exact location of vehicles at each moment, the performance of drivers, or estimated arrival times, the chances of deliveries being late increase significantly.
Problems in shipping operations can affect the trust customers have in your business. For example, if buyers experience a lot of delays in their deliveries, it is natural for them to look for a better alternative to purchase the products they need.
4. Increased overhead costs
It's important to be able to track any issues that arise in your supply chain that have the potential to cause an increase in spend. Real-time visibility can help you access optimized routes and live traffic conditions and provide the ability to manage any difficulties that may arise unexpectedly.
In a study conducted by Gartner, a it has been demonstrated that increased levels of transparency can bring the following concrete benefits:
Savings of up to 20%,
Increasing customer satisfaction levels,
Shipping time reduced by 5%.
Increased transparency in transport operations benefits all partners involved in the process. For example, manufacturers have access to information about production volumes, process inefficiencies and material supply operations.
For suppliers, real-time updates on the orders they need to fill can help develop more effective strategies and improve inventory management. In addition, logistics providers can use this information to manage day-to-day operations and streamline their shipments.
Even for consumers, this transparency informs them of the status of their delivery at all times. As a result, customers are aware of possible changes in the estimated delivery time and their final experience is improved.
Implementing real-time visibility solutions in your transportation operations can bring significant benefits to your business. We have identified some concrete ways in which the execution of shipping operations is improved.
1. Increasing productivity
An overview of deliveries that are in transit gives you information on the exact time the goods are scheduled to be picked up or delivered, with detailed time estimates and constant updates on the go. In addition, you receive warnings of any delays, giving you the chance to mitigate any risks or problems that may arise unexpectedly.
2. Reducing costs and carbon emissions
Studies show that transportation constitutes approximately 60% of the costs associated with logistics. As expected, distance and delivery time have an impact on the amount of fuel used and hours spent on the road. Real-time visibility provides information on the efficiency of routes used and the average time of shipments, so you can analyze your options and find a way to improve your processes.
3.Îmbunătățirea performanțelor proceselor de livrare
Obviously, in order to be able to improve the performance of shipping processes, they must be able to be accurately measured. Access to objective information about your operations, such as departure and arrival times or the durations of stops and the journey itself, makes it possible to obtain more effective performance reports. This makes it easier to compare different routes and find an optimized solution for future deliveries.
4. Increasing the degree of safety
Real-time visibility into shipping operations can increase cargo safety during delivery. In the United States alone, on average, around 63 cargo thefts are reported each month . With the help of technology, you can coordinate ongoing transports to resting places that are in safe areas or you can choose routes that are not dangerous.
In conclusion, the main reason real-time supply chain visibility has become a must is that it helps you plan both short and long term. In addition, increased transparency rates can reduce shipping time, optimize delivery budgets, and even improve logistics strategies.
The CargoPlanning module can bring you the benefits of real-time visibility into your own supply chain. If you want to experience the real benefits within your organization, you can always request a free demo here: https://cargoplanning.com/pl/live-demo.
Posted by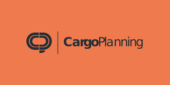 CargoPlanning is a platform dedicated to production companies for transport process management.
Related Posts
---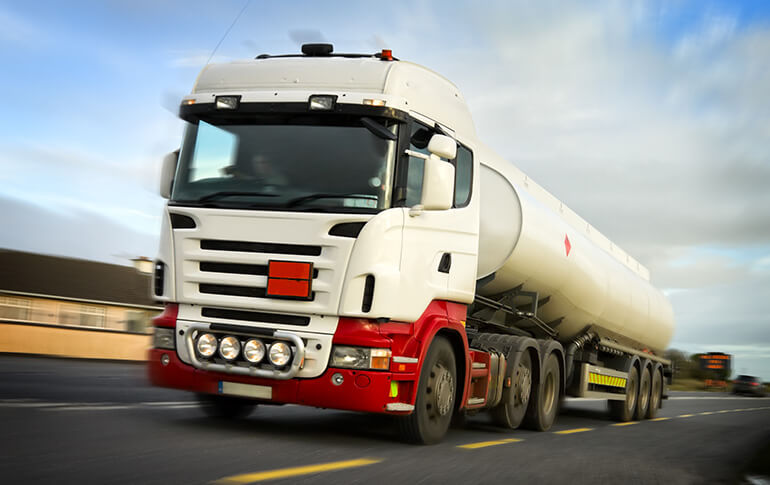 In surveys conducted by Statista, both in 2020 and in 2021, it has been observed that most consumers prefer same-day delivery for placed orders from online stores, but also physical. However, mainly because of new challenges brought by the pandemic, delivery in 1-2 days has become a standard.