Online collaborative software for shipping process management
Search and plan your shipment up to 30% faster
Outgrow spreadsheets as well as email or phone negotiation. The platform improves your work by making the tasks automatic, so that you will have more time for more productive activities. Generate shipping contracts and reports based on the input data of the carriers and transfer the documentation needed for the delivery.
Get real time feedback and relevant reports
Your partners can track your feedback regarding their offers in real time. At any moment you can look upon the status of a shipment and extract the quantitative reports needed for your business decisions.
Organize and manage groups of carriers based on your agreement terms
With CargoPlanning you can work directly with your favorites partners. Create groups that you can manage easily. Quickly add or remove carriers from the private network. Also, you have access to your activity history, where you can check the transport documents and contracts and set your next agreement terms.
Carrier's and shipping companies network
Strong network of carriers and shipping companies
CargoPlanning is a developed community of carriers and shipping companies that are ready to present a wide range of solutions to your requests. All our registered partners are verified financially and legally to ensure the safety of the platform and of the operated activities.
Transparent tendering and planning management
The online tendering assures that each step of the collaboration process is run under the transparency principle. Our carriers are always informed about the ranking of their offers and the reasons their bid can be sometimes rejected for a delivery.
Accessibility all the time
You can connect to our platform through all the devices (smartphone, tablet and laptop), which allows you to communicate quickly with your partners or to check the status of a delivery anytime.
Testimonials
---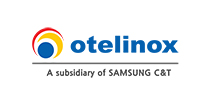 Am ales o platformă online pentru Tender 2017 datorită avantajelor oferite (rapiditate, transparenţă, centralizare automată a rezultatelor). Am invitat aproximativ 40 de companii de transport şi am selectat 31 câştigători. Am obţinut preţuri bune chiar şi mai mici decât preţul ţintă pentru unele zone de transport. Timpul pentru TENDER s-a scurtat de la aproximativ 2 săptămâni în trecut, la 3 zile acum. CargoTender a fost exact ceea ce aveam nevoie la momentul oportun. Avantajul principal a fost reducerea timpului pentru TENDER. Preţurile oferite de transportatori au fost pe măsura aşteptărilor şi datorită introducerii preţului ţintă pentru fiecare zonă.
Mihai Bachios, Sef Echipa Logistica, OTELINOX SA
Volumele mari de transport ce le efectuăm în fiecare zi şi comunicarea cu transportatorii au fost în totalitate integrate în sistem. Acesta ne ajută să ştim în fiecare moment ce oferte de preţ avem din partea furnizorilor noştri, care este statusul unei livrări şi multe alte informaţii cu privire la o comandă de transport. Am renunţat în proporţie de 80% la discuţiile telefonice şi centralizarea emailurilor, platforma ocupându-se de centralizarea automată a ofertelor, de transmiterea notificărilor sau emiterea documentelor necesare. Planificarea a devenit mai uşoară iar rapoartele cantitative ce le extragem ne ajută să luăm decizii rapide cu privire la activitatea noastră.
Sorina Nastase, Transport Coordinator, VRANCART SA